How can I transfer my playlists from my old PC to my new laptop. I have successfully transfered my music library but not the playlists.
The requirement of transferring music playlist in iTunes 12 has grown in a wild way recently,people not only want to export & import musics,but also the infomations along with,playlist is one of them.How to do it?iTunes could be the first tool coming to your mind natually,followign tutorial will demonstrate you how to have it done with iTunes.
Transferring playlist from PC to PC would be divided to three steps,first of all,export playlist from iTunes to computer,then deliver it to another PC,and finally import it to iTunes.
Step 1. Launch iTunes on your computer,go to top left corner and click File>Library>Export Playlists,then save the playlist to your computer.
Step 2. Copy the playlist file to a removable disk,and move it to your new computer.
Step 3. Run iTunes on this computer,navigate to Library>Import Playlist,select the file and tap Open to import.
Transferring playlist could be so easy with iTunes,but when it comes to delivering music files between PCs,iTunes appears not to be the best way to go.There are so many alternatives for you,some of them could be much more effective in delivering music files from computer to computer than iTunes,such as iCarefone,which is exclusively developed for iOS file managing,iphone backing up,restoring and repairing.Here I'd like to illustrate you how to manage music using iCarefone.
Step 1. Download and install iCarefone on your computer.then connect your phone to it.
Step 2. Steer yourself to File Manager section,then select Music.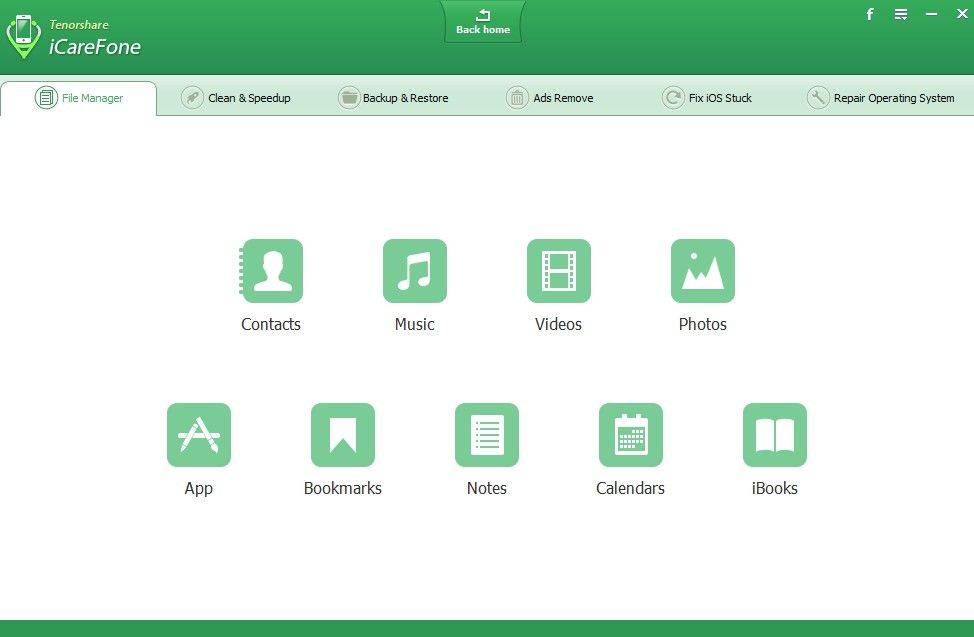 Step 3. Click Import to copy the music from your PC to iPhone.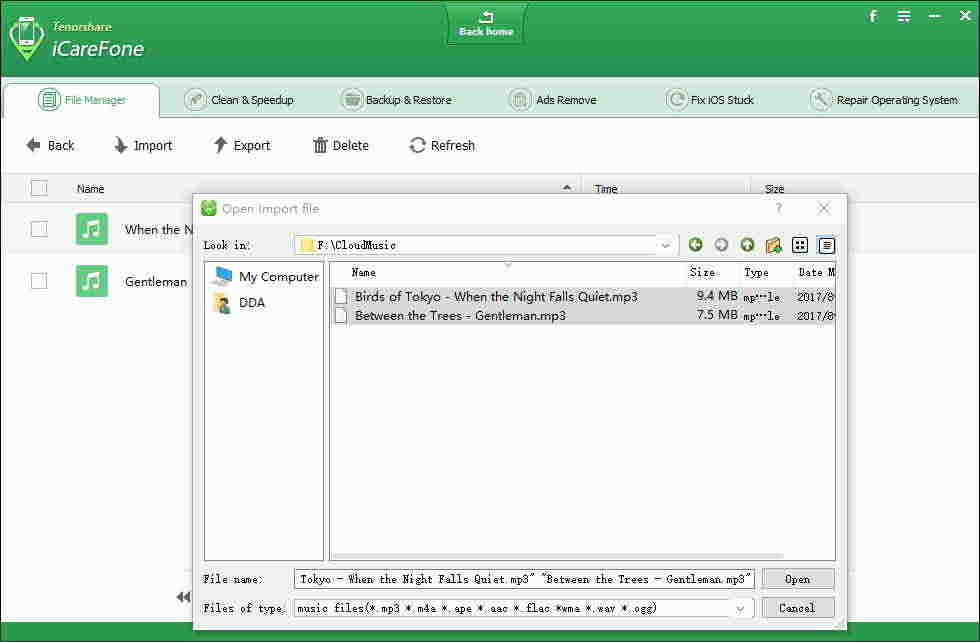 Step 4. Install and launch iCarefone in your new computer and connect your phone to it.
Step 5. Go to Music in the File Manager section,the imported music files will show up in the screen below,then click export to deliver the music to your new computer.
Transferring music is just one of the File manager features,you can also manage iBooks,Photos,Videos,Bookmarks,etc.Backup & Restore feature can help you back up or restore your device,Repairing Operating System feature can be a fixer for resolving iOS issues.Compare to iTunes,iCarefone is smaller and easier to use.