About Error 53.
Error 53 appears when a device fails a security test that was designed to check whether Touch ID works correctly before the device leaves the factory.
Here I'd like to recommend you two ways to fix this error:
Way 1. Restore Your Device Using iTunes.
Apple released an update in iOS 9.3 to allow you to successfully restore your device using iTunes on your Mac or PC.Follow the steps below to have this issue fixed:
* If iTunes is open on your Mac or PC, quit iTunes.
* If your iOS device is plugged into your computer, unplug it.
* Make sure that your device has the latest version of iTunes.
* Connect your iOS device to your computer with a USB cable.
* Open iTunes and select your device.
* When you see the option in iTunes to Restore or Update, click Update. iTunes will try to reinstall iOS and restore your device without erasing your data.1
* If you can't get past the Apple logo screen, force restart2 your iOS device. When you see the option to Restore or Update, click Restore.
* When you see your iOS device's Hello screen, follow the onscreen steps to set up your device.
* If you previously backed up your device, you can set up from your backup.
* When you see the screen for Touch ID, tap Set up Touch ID later.
* If Touch ID on your device didn't work before you saw error 53, the feature still won't work after you update or restore your device. Contact Apple Support to ask about service options for Touch ID.
Way 2. Repair Your Phone via iCarefone.
Sometimes iTunes could fail to repair your iOS and continually gives you error messages,what to do if you are in this case? iCarefone would be a great choice for you.Following steps will show you how to repair your phone using iCarefone.
Step 1. Install the iCarefone on your computer and connect your phone to the computer using an USB cable.You can download iCarefone from here.
Step 2. Select "Fix All iOS Stuck"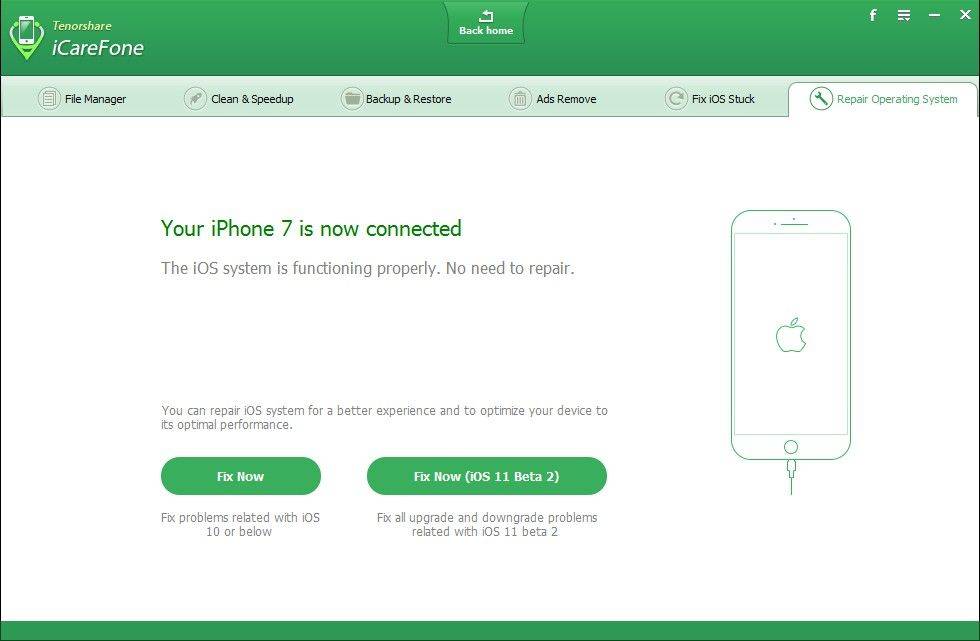 Step 3. Download the Firmware Package Online.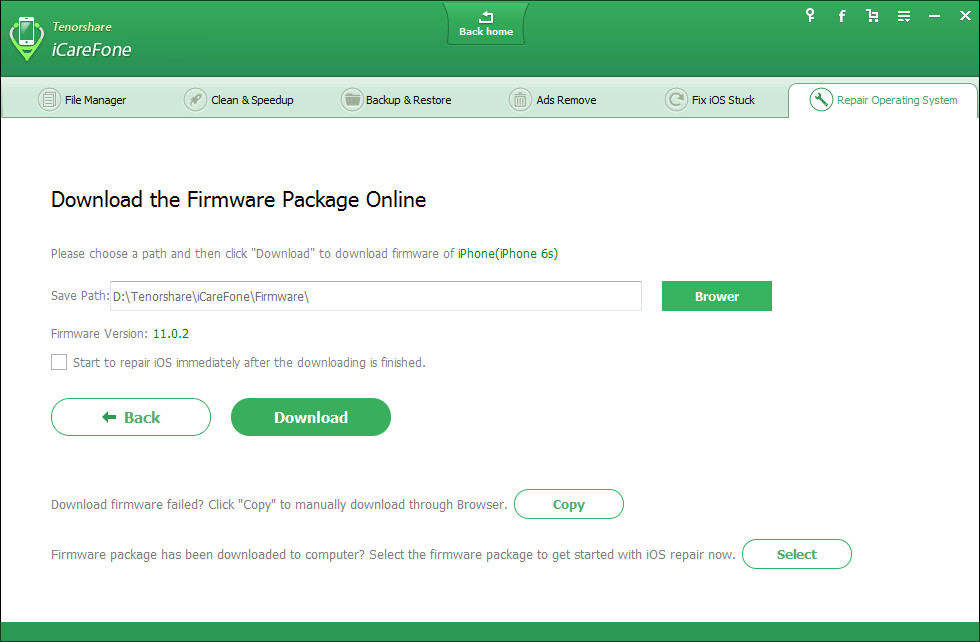 Step 4.Put your device into recovery mode(or DFU mode).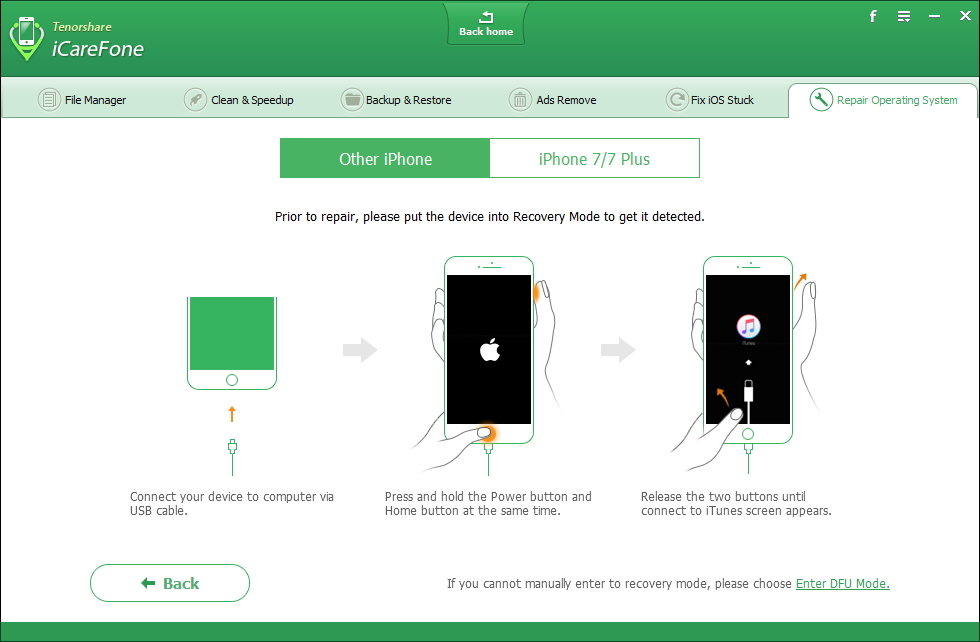 Step 5.Start to repair your device after completing the downloading of firmware.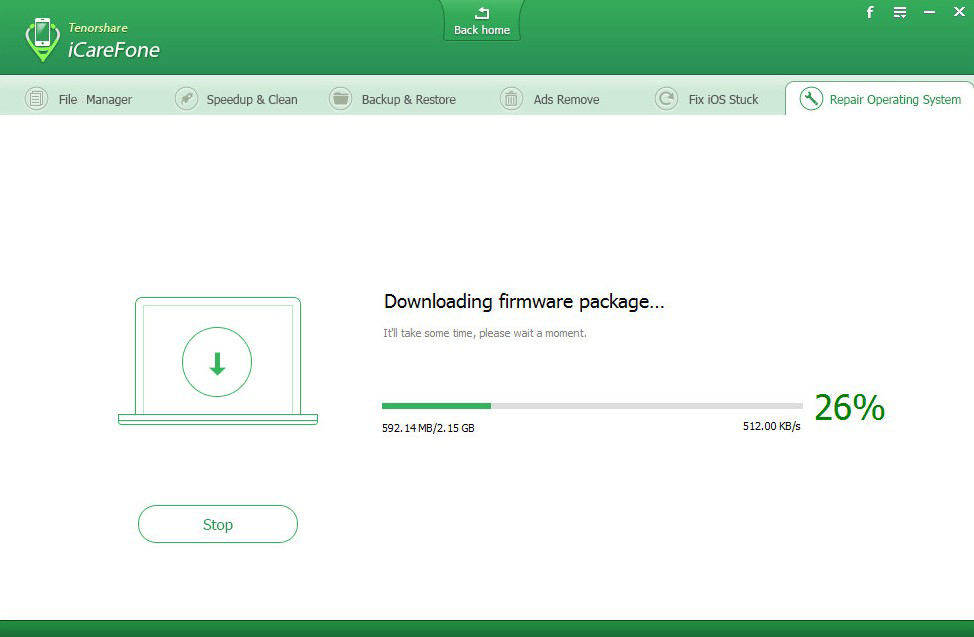 Step 6.Wait for the repairing process complete.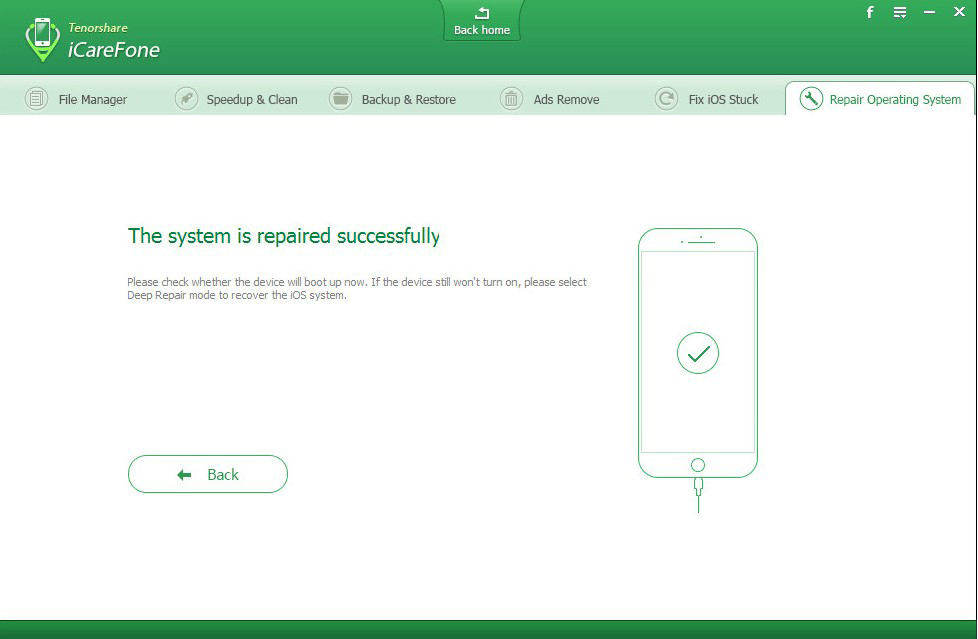 iCarefone is a program that not only can help you fix various iOS error,but aso can help you manage files between iphone and PC,remove Ads,Speed up and Clean your device.